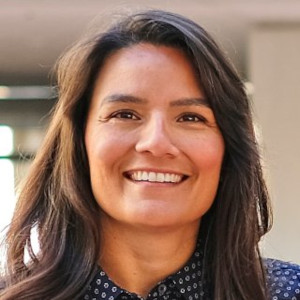 Martha Guzman
Regional Administrator for the nation's Pacific Southwest Region (Region 9)
Environmental Protection Agency
Martha Guzman was sworn in as U.S. Environmental Protection Agency Regional Administrator for the nation's Pacific Southwest Region (Region 9) on Dec. 20, 2021. In this role she is leading EPA efforts to protect public health and the environment for the region spanning Arizona, California, Hawaii, Nevada, the U.S. Pacific Islands territories, and 148 Tribal Nations. Her focus is on advancing President Biden and Administrator Regan's priorities in the areas of climate change, environmental justice and scientific integrity, and more broadly on achieving progress in making the air, land and water cleaner and safer for the residents of the Pacific Southwest. Notable in a region with a significant Hispanic/Latino population, Guzman is the first Latina to serve as Regional Administrator.
Martha Guzman came to this EPA position after having served as a Commissioner at the California Public Utilities Commission (CPUC) for the previous five years. Her portfolio included fiscal oversight of utilities, broadband for all, water affordability, access to clean energy programs for disadvantaged communities, and prevention of disconnections of basic utilities. She spearheaded the Interagency Solar Consumer Protection Taskforce, the Tribal Land Policy, and Covid Arrears Response. She also represented the CPUC on the California Broadband Council and the Lithium Valley Commission.
Prior to joining the CPUC Guzman served as Deputy Legislative Affairs Secretary in the Office of the Governor of California, where she worked on the legislative passage of the Human Right to Water and the Sustainable Groundwater Management Act, reorganized the Safe Drinking Water Program, and advanced climate goals related to short-lived climate pollutants and renewable energy legislation. Earlier in her career, she was Sustainable Communities program director for the California Rural Legal Assistance Foundation. She also worked for Swanton Berry Farm on human resource issues, and before that, she was the legislative coordinator for United Farm Workers.
Guzman earned a Master of Science degree in Agricultural and Resource Economics from the University of California, Davis, and a Bachelor of Science in International Economics from Georgetown University.